£10 Amazon voucher offered in return for your participation in a study of Teaching Shakespeare's impact
22nd June 2017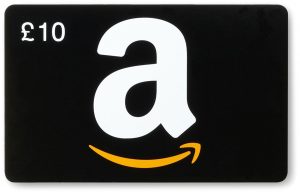 We are currently carrying out an evaluation of the impact of Teaching Shakespeare, the British Shakespeare Association magazine, which aims to provide support for Shakespeare educators across sectors. This evaluation is being carried out by the editor and founder of the magazine Dr Sarah Olive and research assistant at the University of York, Dr Chelsea Swift. The British Shakespeare Association are also a named project partner. The aim of this evaluation is to evidence the impact of the magazine on its non-academic readership (and those who hold roles in other sectors as well as academia). This is with a view to gaining a better understanding of how it is read and used by practitioners, and how its relevance to educators and usefulness for practitioners might be strengthened. We are interested in how and why you read the magazine and whether and how the magazine has influenced or changed your thinking about, attitudes towards and practices when teaching Shakespeare.
As a 'thank you' for participating in a short telephone or Skype interview with a researcher, each interviewee will receive a £10 Amazon voucher. If you are willing and able to participate, would like further information or have any further questions, please contact Dr Chelsea Swift (c.swift1@lancaster.ac.uk) by July 24th, giving your name and the address to which you would like your Amazon voucher posted. We will ensure you receive it ASAP.
Your participation would be much appreciated, we look forward to hearing from you soon.
Dr Sarah Olive and Dr Chelsea Swift