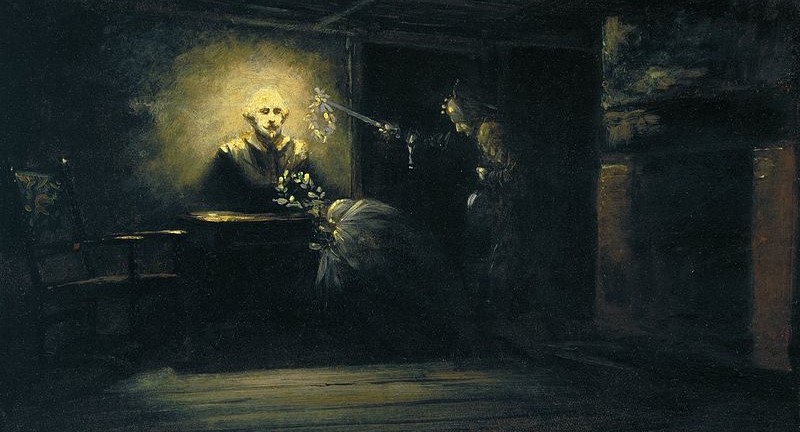 Bringing the Bard Back Home? The English Translation of Foreign Shakespeare Criticism in the Long Nineteenth Century
18th June 2021
BSA members Raphaël Ingelbien and Carmen Reisinger tell us about their five-year research project at KU Leuven, which was launched last year.
Translations of Shakespeare's texts and their impact on the development of various literatures are well charted, but the translation of the vast amount of Shakespeare criticism that was produced in Europe in the late eighteenth and nineteenth centuries remains unexplored. Shakespeare critics in different countries sometimes read each other in the original, yet translations were also crucial for the circulation of their writings across national boundaries, bringing them to ever wider foreign audiences swept up in contemporary 'Shakespearomanie'. This project (2020-2024) will analyse English translations of French and German writings on Shakespeare produced between the mid-eighteenth century and 1914. It will challenge the view that British publications about Shakespeare functioned within a national literary culture that had enshrined the English 'Bard' at its centre.
The project will examine the textual and paratextual strategies used by various translators to convey the significance of foreign perspectives on Shakespeare: domesticating v. foreignizing translation styles, bowdlerizations, critical footnotes, laudatory or sceptical prefaces, etc. The backgrounds and professional ethos of the translators involved and the reception of their translations will also be examined.
English translations of foreign Shakespeare criticism often involve a two-way traffic, not just because they re-import a national writer as seen through foreign eyes, but also because much foreign Shakespeare criticism was already influenced by British critics – and vice-versa. The translations will be analysed through the prism of histoire croisée to take the study of cultural exchanges between Britain and the continent beyond one-way, linear processes of reception and intellectual influence.
Our project also hopes to lay the groundwork for a new approach to the use of translated Shakespeare criticism in anthologies, casebooks, modern critical editions, etc: as a preliminary case study involving translations of Heine has suggested, famous pronouncements on the Bard by continental luminaries like Goethe, Schlegel, Gervinus, Voltaire, Staël or Hugo are still routinely reprinted without a systematic, critical reflection on how English translations of their texts came about.
We are hoping to explore these and related issues involving more languages and periods in the history of Shakespeare criticism through an international conference in Leuven in 2023.
Raphaël Ingelbien and Carmen Reisinger (KU Leuven)