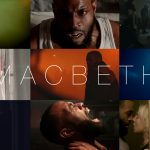 Daryl Chase – A Social Enterprise 'Macbeth' (2023) 
10th January 2023
Daryl Chase, director of a new film adaptation of Macbeth, tells us about this socially-minded film project.
---
Our film adaptation of Macbeth, produced by Screen Northants, is a stunning adaptation of Shakespeare's tale of ambition and madness. Set not in castles but within the context of feuding estates, magic meets realism in our screen interpretation of Macbeth. The story is brought to life by a young, diverse and award-winning cast and crew within a social enterprise production. Having already focused on Shakespeare's work, we chose Macbeth for its regular inclusion in the school curriculum, strengthening engagement with younger demographics. Maintaining the original language of the play, we adhered to the text as much as possible, with some adjustments for duration and simplification. 
The three year project, delivered by Screen Northants for BBC Children in Need, focused on using film production as a tool to raise pride and aspirations among disengaged and disaffected young people of Northamptonshire. Engaging young people on projects that matter and have an intended and more wide-reaching end goal other than purely as a tool to develop young people has proven to be the most impactful approach. Hence the ambition to create a high quality feature film that will reach wider audiences and make a meaningful contribution to Shakespeare on film. Screen Northants has a core objective to provide opportunities to underrepresented demographics in the film industry, at an age where socio-economic and geographical barriers are most severe. They strive to ensure talented young people from less privileged backgrounds are not missing out on a career in film/tv or the wider creative sector.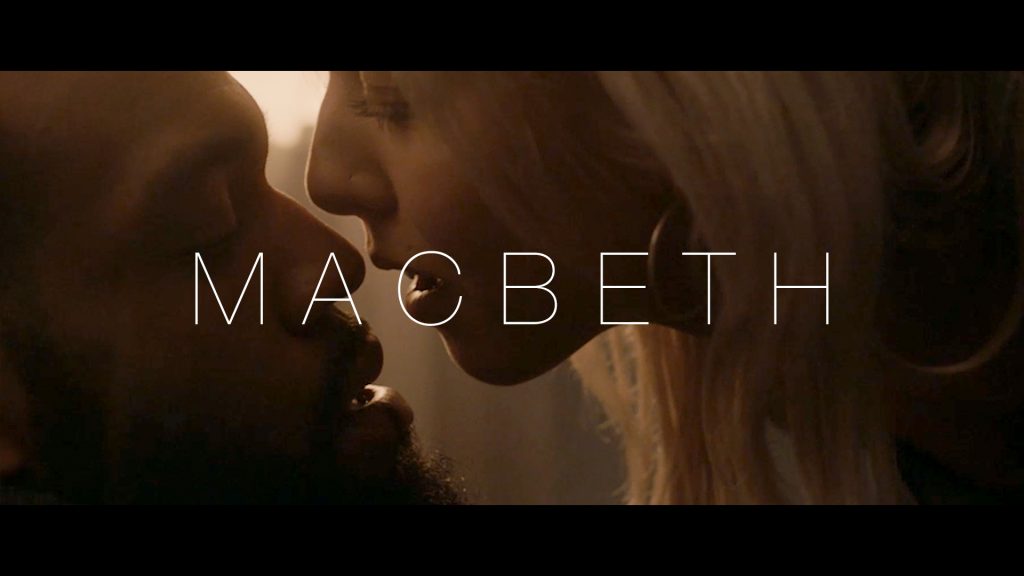 Set on a dystopian estate, under the rule of Duncan, Macbeth has lived through countless feuds, loyally defending the kingdom against increasing attacks. When a malevolent force offers Macbeth a future as king, encouraged by Lady Macbeth they seize their fate sooner than promised, with grave consequences. 
Our casting age was purposefully younger than many productions of Macbeth and by not providing a brief or having expectations of film experience we allowed for broader cultural and socio-economical diversity, opening the doors to many who may not traditionally audition for Shakespeare. Shot on what would be classed as no-budget, everyone has dedicated their time and talent to making a high-end feature film that has relevance to our engagement with Shakespeare's play while at the same time having plenty of scope for educational opportunities. The team behind the project were involved in hands-on workshops throughout the production, working with young people of varying ages. An ongoing focus for the project and Screen Northants we plan to continue engagement beyond the films release, including school workshops featuring cast and crew presence.
Screen Northants have delivered a significant number of specialist film-making masterclasses in both mainstream and special education needs settings throughout Northamptonshire as well running free after school and weekend projects for young people from excluded schools, 'Looked After Children', and referrals from local police initiatives for early intervention. Screen Northants have also delivered two mentoring schemes for early entrants to industry on behalf of Screen Skills.
The production has attracted a vibrantly diverse cast, mixing incredible new talent and seasoned professionals, from Shaq B. Grant (now featuring in The Flatshare) who plays Macbeth and Aoife Smyth as Lady Macbeth to Joe Sims (Broadchurch) as Duncan. The unique model and incredible story also drew in an amazing crew, combining those with no prior film experience looking for their first break with those with more film heritage. Cinematographer Emily Almond Barr has since been BAFTA Cymru Nominated; composer Rob Lewis is part of the BAFTA talent program, and Olivier Award winner Alessandro Babalola stars as Macduff.
The attraction of the actors and the crew to the project was the undeniably heady mix of Macbeth's incredible narrative, and the fact this this was a production with a purpose. People opened their hearts and poured out their talents. I don't think this would have happened so wholeheartedly had it not been built around Shakespeare's play, which is so familiar to us. Day by day, from pre-production to production, people dedicated their time for free, working in unison to achieve our vision for this adaptation. Jane Clark (who has worked on Harry Potter, Beauty and the Beast and other films) shared her experience with new storyboard artists; production designers turned derelict shopping malls into flat interiors, costume transformed pennies into clothes for armies. Each day I was astounded at how much everyone achieved, and just how much everyone cared.
On set, we often even surprised ourselves given our limited resources… it was happening — we were making a film. Finally, we emerged from the shoot, proud of what had achieved, both in terms of the film we captured and the social enterprise goals. With an edit of the film now in final tweaks, we are looking for additional support to push the film through the crucial last stages of post-production. This includes creating a unique and exciting sound landscape, doing justice to the amazing cinematography, adding further magic with subtle visual effects, and finally quality control and delivery. 
Keen to give everyone's hard work the justice it deserves, festival and cinema screenings await with distributors and sales agents already showing interest. We are on a final push through the closing stages of work on this film project, and would welcome anyone who would like to support us on our journey either via our Greenlit campaign, or any other collaborations, ideas or investment discussions. By helping us to complete the film, you are helping to support all the people involved, from those who benefit from the ongoing workshops, to new talent pushing themselves within the industry.  
You can find out more about the project, view work-in-progress extracts, and get in touch here: https://www.instagram.com/macbethmovie/
The Greenlit campaign is here: https://greenlit.com/project/macbeth
For more information please don't hesitate to get in touch with me via email. 
Daryl Chase
Writer / Director