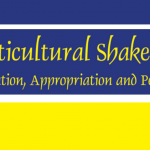 Call for Papers: A Special Issue of 'Multicultural Shakespeare' Journal
4th February 2022
The guest editors of the special issue of Multicultural Shakespeare: Translation, Appropriation and Performance (2022), 'Staging Utopias: Shakespeare in Performance' invite submissions that consider Shakespeare and utopia in performance.
Abstracts of 300-400 words should be sent to the guest editors of the special issue: Delilah Bermudez Brataas (Norwegian University of Science and Technology), Magdalena Cieślak (University of Lodz) and Anna Kowalcze-Pawlik (University of Lodz).
Deadline for abstracts : April 30, 2022
Deadline for submissions of 6,000-6,500 word articles: June 15, 2022
Further Particulars from the Guest Editors
Jill Dolan writes in Utopia in Performance (2010) that theatre potentially allows for utopian performatives, i.e. those moments in the performance that open up the audience to "a hopeful feeling of what the world might be like if every moment of our lives were as emotionally voluminous, generous, aesthetically striking and intersubjectively tense" (4) and "allow fleeting contact with a utopia not stabilized by its own finished perfection […] but a utopia always in process, always only partially grasped, as it disappears before us around the corners of narrative and social experience"(6). A utopian performative in this context is a moment of empowerment that gestures towards a vision of a better reality and reveals an ethical dimension of the play that has a potential transformative, if not political impact. This volume takes this proposition further, to investigate the presence of the utopian impulse in Shakespeare's works on stage. Whether that presence emerges as the influence of classical ideal spaces, the bourgeoning potential of the new world as a utopia, or the political ideologies inspired by Thomas More's Utopia (1516), visions of utopia appear in Shakespeare's plays, to be further elaborated on, negotiated and modified in performance that can amplify the utopian impulse in its own utopian performative, or, alternatively, engage it in a
dystopian fashion.

We are interested in submissions that:
address "utopian performatives" in Shakespeare in performance
consider how Shakespeare's works contributed to the development of utopia as a genre and/or the impact of utopian literature and criticism on Shakespeare in performance
analyse the way in which Shakespeare's idealized presence an international social and cultural icon influence our contemporary understanding of utopian literature
examine the ways in which the utopian impulse has been created, staged and/or critically engaged in theatrical productions across the centuries and continents.
By bringing together critical reflection on theatre as a utopian space and the ways in which it is actively used in Shakespeare in performance the volume should chart the territory that, with the notable exception of The Tempest, still remains relatively unexplored.
This information is also available in a PDF poster format.