Teaching Shakespeare 20: Call for Papers
3rd July 2020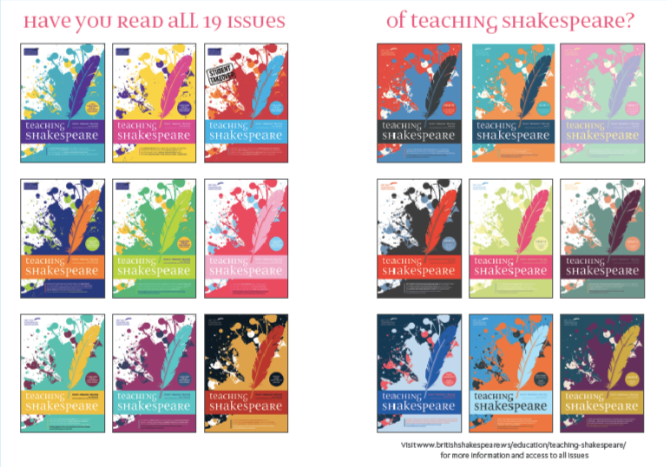 Teaching Shakespeare is an international, cross-sector magazine for educators and students that is freely available online via the British Shakespeare Association's Education section of its website. It has a readership of over 1,000 in more than 60 countries — thanks to your continued support!
Founded in 2011, its twentieth issue will be published in early 2021. We want your article to feature, alongside the existing line up from Jamaica to Japan. There is limited space, so we will work on a first come, first served basis (though if you miss out, there is always issue 21, 22 and so on).
Teachers, lecturers, theatre and heritage practitioners, students the world over…we are looking to include your items in this issue. They could be a lively article, a lesson plan, a vox pop, a review of a book or resource (print or digital). We are open-minded about formats – as you will see if you browse our existing issues for inspiration.
Sign me up!
Your contribution should be 750–2,200 words on an aspect of Shakespeare and education. It should adhere to our guidance for authors (PDF). Once you've looked at these, send your contributions or questions to the editor, sarah.olive@york.ac.uk, by 1st October 2020.